This is cool – WordPress 6.2 (coming out in a few days!) adds the ability to specify a rel attribute on social icons in the Social Icons block.
This makes it super simple to verify your domain with a Mastodon account when using a Full Site Editor theme; just drop the Social Icons block and specify rel=me for the Mastodon icon. No custom markup needed!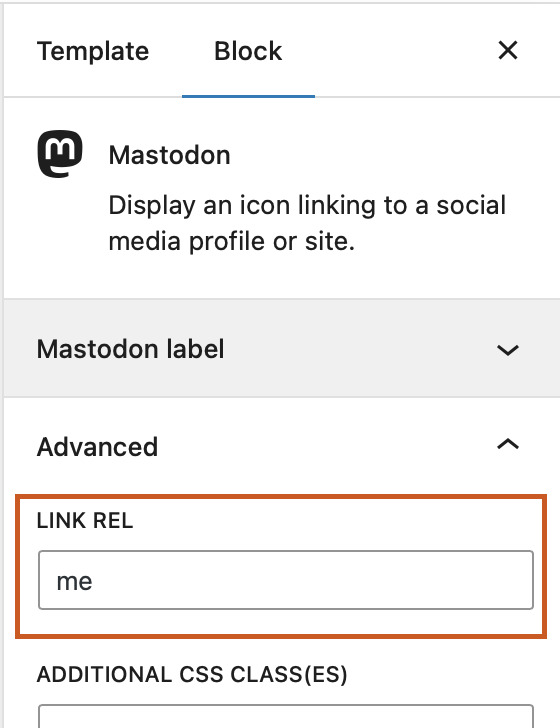 This is working on the social icons in the footer below – I installed the release candidate to test it out.
Here's the relevant change in Gutenberg: